There are more beautiful beaches along the panhandle of Florida then most people have time to visit. There is Mexico Beach, St. Joe Beach, WindMark Beach, Cape San Blas, Indian Pass just to name a few!
WINDMARK BEACH
Related Links:
WindMark Beach Video
The Idea House at WindMark Beach
WindMark Beach is located in between the city of Port St Joe and St. Joe Beach, and is the first major planned community in this area. The beaches are very natural and great for quiet days with friends and family. There are 3.5 miles of boardwalk along the beach with beautiful sitting areas and beach access ramps, a community pool and recreation facility, bike paths and jogging paths. The town center at WindMark has established boutiques, a fitness center and room for new businesses to thrive. While new houses are being built none will be seaward of the boardwalk, providing uninterrupted views of the Gulf and beautiful sunsets.


MEXICO BEACH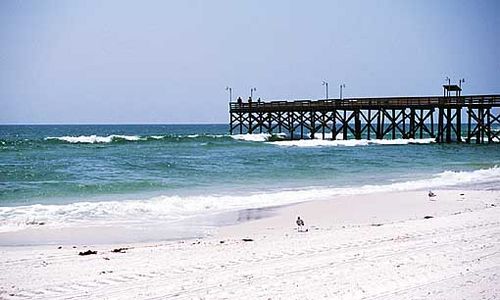 850 STRONG is not just a catch phrase, it is a way of life in Mexico Beach. The area is rebounding and there are many plans in the works for a better town to live in, work and enjoy. With many houses having been leveled, the options for new development are tremendous. The sugar sands of the Gulf of Mexico are still a major plus and the great fishing and boating opportunities have not changed. Construction of a new town center, utility infrastructure, and retail shops are all underway for the promise of a great place to live. The rental market for vacationers is wide open and construction on hotels is in progress. Mexico Beach continues to provide a safe, fun place to enjoy all the Forgotten Coast has to offer.


ST. JOE BEACH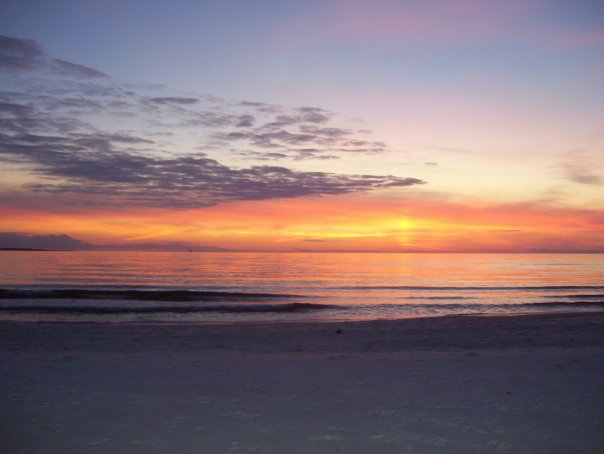 Historically St. Joe Beach has been one of the main residential areas of the Forgotten Coast. The beach can be accessed from several paths and is used mostly by locals who walk or take their golf carts to the beach. You will often see surf fishermen, HobieCat sailboats, joggers and dog walkers along this quiet stretch of beach. St Joe Beach also features retail shops and restaurants, local entertainment and it's all just a short distance from lovely large houses and beachfront townhouses.


INDIAN PASS BEACH
Indian Pass Beach is tucked away from the crowd and the residents like it that way! The beach is very wide and primitive, few if any people are ever around. At the tip of the Peninsula you are just a stones throw away from St. Vincent Island which offers 12,000 acres of untamed land and protected habitat. There is a shuttle service for day trips to St Vincent Island. Although Indian Pass Beach is located on a peninsula it offers high ground. When visiting make sure you stop at the Indian Pass Raw Bar! It is one of the local's favorite hang outs and offers some of the best Apalachicola oysters you can find!


CAPE SAN BLAS
Cape San Blas is one of the top rated beaches in the United States. Many people love to kayak, snorkel, surf, and go scalloping on the Cape. St. Joseph Peninsula State Park is located at the northern tip of the Cape. The park is a great place for camping, fishing, hiking, cycling, bird watching and more! The Cape is a get-away-from-the-world type of vacation spot. There are plenty of properties that can offer an immense amount of privacy and seclusion if desired. There is not a lot of "through traffic" in this area, most of the people that go to the Cape either live there or are going to enjoy the park for a day. There is only one gas station and two restaurants on the Cape, so make sure to stop at the Piggly Wiggly Grocery Store in Port St, Joe for your groceries before you head out that way!


WETAPPO CREEK, INTRACOASTAL WATERWAY, OVERSTREET
Wetappo Creek, Intracoastal Waterway is a fisherman's dream! Just a few miles from the beach this area offers incredible winding waterways that eventually take you to the open water. Wetappo Creek meanders along, around and across the Intracoastal Waterway. This is NOT the type of Intracoastal waterway you normally associate with southern Florida...It is primitive, beautiful and untouched.


MORE INFORMATION ABOUT THE FORGOTTEN COAST:
SCUBA DIVING off the Coast of Mexico Beach at one of the artificial reefs that MBAFA has put in along the coast is an amazing experience. Just one of the wonderful things you can do while visiting the Forgotten Coast.
Visit the MBARA website
to learn more about fishing and diving around these reefs.
Sacred Heart Hospital is open and 'operating'. This is a small hospital with a big heart!
The Downtown Redevelopment Group continues to polish the downtown area, creating a quaint shopping and dining area in the heart of the CITY of PORT ST. JOE.
BEACH REAL ESTATE opportunities are everywhere in this area. BEACH FRONT, BAY FRONT AND INTER-COASTAL WATERWAY are just a few. This is an untouched paradise!
As an active member and director of many of the local arts and economic development organizations in Gulf County I am able to keep my finger on the pulse of what is being planned in this area...let me keep you informed also...It is very exciting!
- Natalie