There are more beautiful beaches along the panhandle of Florida then most people have time to visit. There is Mexico Beach, St. Joe Beach, WindMark Beach, Cape San Blas, Indian Pass just to name a few!
WINDMARK BEACH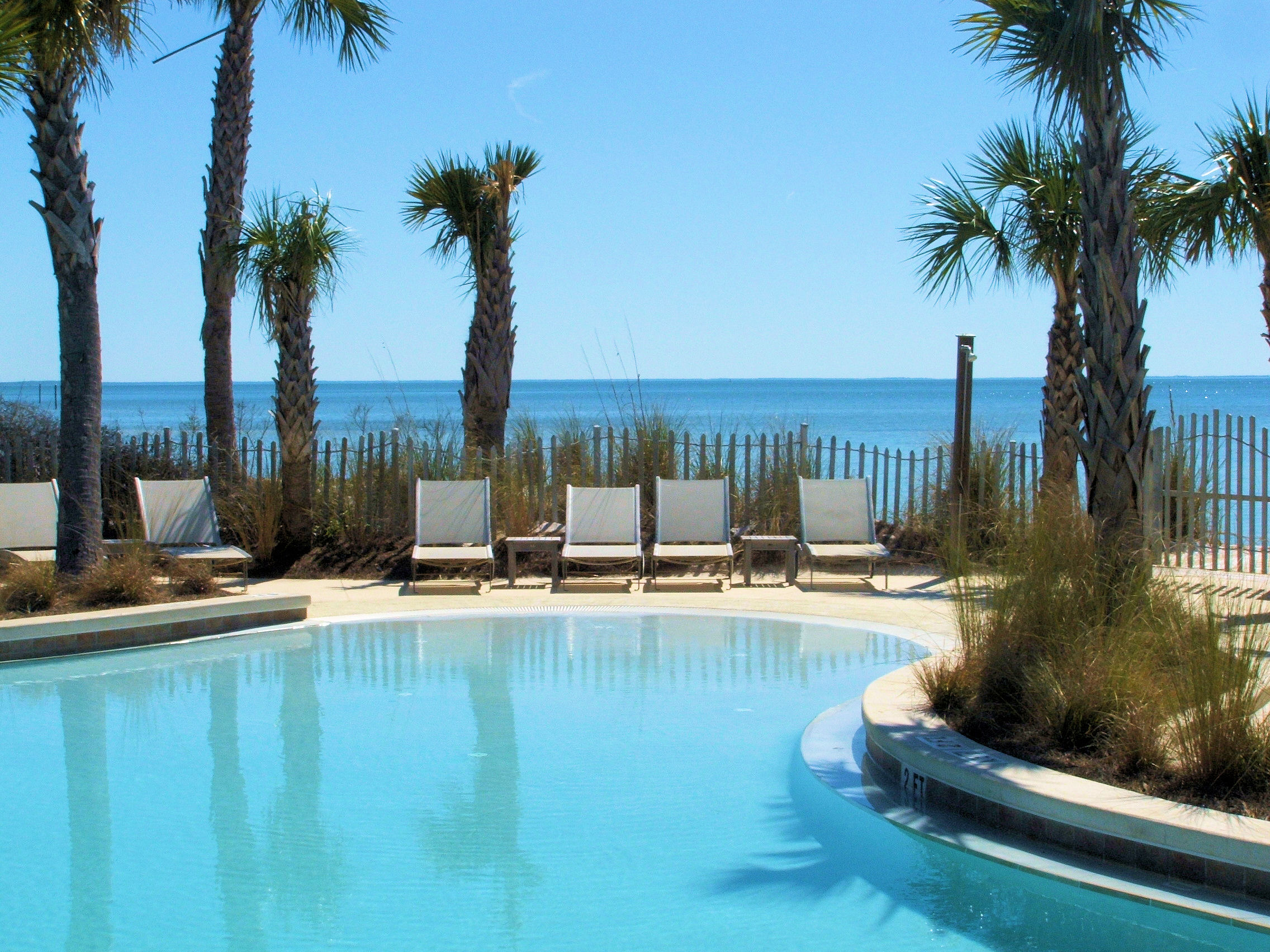 Related Links:
WindMark Beach Video
The Idea House at WindMark Beach
WindMark Beach is located in between Port St Joe and St Joe Beach. The stretch of beach at WindMark is wide, natural and very beautiful. WindMark will be the first major planned community in this area. The town center at WindMark already has some established boutiques and restaurants, but there is still room for more businesses to establish themselves there. A new gym, Fit as a Fiddle, offers private and group classes along with 24 access to the gym equipment. There are 3.5 miles of boardwalk along the beach with beautiful sitting areas and beach access ramps. Many people use this boardwalk as a jogging or bike path, also its a great place for a romantic stroll at sunset. No houses will be built seaward of the planned boardwalk so you will have an uninterrupted view of the beach for the entire length of the path.


MEXICO BEACH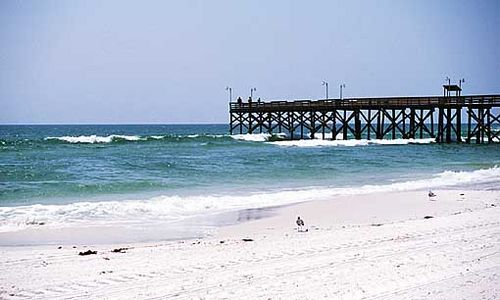 Mexico Beach is where the action is! There is currently a lot of the growth happening in this stretch of beach, and there are new condos being built. Fortunately there are height restrictions in Mexico Beach so although we are expanding in the area, your beach view will never be blocked by new high rises or condos. There are several great rental locations in the area for vacationers and a plethora of different restaurants and shops to choose from. You'll find volley ball courts behind our famous Toucan's Restaurant, great seafood at Killer Seafood, and there are jet ski rentals along with parasail and banana boat rides behind the El Governor Hotel. There is public parking and beach access all along Hwy 98 throughout Mexico Beach.


ST. JOE BEACH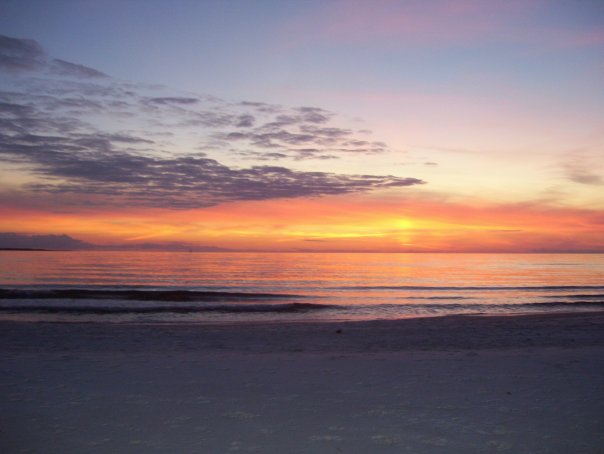 St. Joe Beach is one of the main residential areas of the Forgotten Coast. There is public parking and beach access paths throughout the entire stretch of beach. You will find few people along this beach, usually the occasional jogger, dog walker, sun tanner, or surf fisherman enjoying the afternoon sun. There are also a few Hobie Cat sailboats along the beach so when the wind is good residents have easy access to launch! Many people just take a golf cart or walk to the beach because of its close proximity to many of the houses here.


INDIAN PASS BEACH
Indian Pass Beach is tucked away from the crowd and the residents like it that way! The beach is very wide and primitive, few if any people are ever around. At the tip of the Peninsula you are just a stones throw away from St. Vincent Island which offers 12,000 acres of untamed land and protected habitat. There is a shuttle service for day trips to St Vincent Island. Although Indian Pass Beach is located on a peninsula it offers high ground. When visiting make sure you stop at the Indian Pass Raw Bar! It is one of the local's favorite hang outs and offers some of the best Apalachicola oysters you can find!


CAPE SAN BLAS
Cape San Blas is one of the top rated beaches in the United States. Many people love to kayak, snorkel, surf, and go scalloping on the Cape. St. Joseph Peninsula State Park is located at the northern tip of the Cape. The park is a great place for camping, fishing, hiking, cycling, bird watching and more! The Cape is a get-away-from-the-world type of vacation spot. There are plenty of properties that can offer an immense amount of privacy and seclusion if desired. There is not a lot of "through traffic" in this area, most of the people that go to the Cape either live there or are going to enjoy the park for a day. There is only one gas station and two restaurants on the Cape, so make sure to stop at the Piggly Wiggly Grocery Store in Port St, Joe for your groceries before you head out that way!


WETAPPO CREEK, INTRACOASTAL WATERWAY, OVERSTREET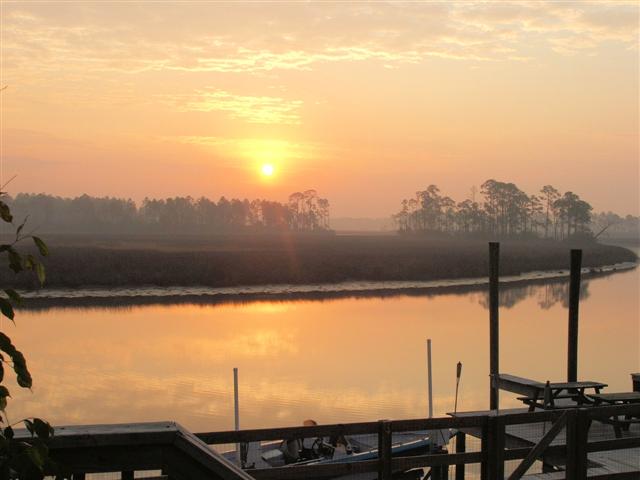 Wetappo Creek, Intracoastal Waterway is a fisherman's dream! Just a few miles from the beach this area offers incredible winding waterways that eventually take you to the open water. Wetappo Creek meanders along, around and across the Intracoastal Waterway. This is NOT the type of Intracoastal waterway you normally associate with southern Florida...It is primitive, beautiful and untouched.


MORE INFORMATION ABOUT THE FORGOTTEN COAST:
SCUBA DIVING off the Coast of Mexico Beach at one of the artificial reefs that MBAFA has put in along the coast is an amazing experience. Just one of the wonderful things you can do while visiting the Forgotten Coast.
Visit the MBARA website
to learn more about fishing and diving around these reefs.
Sacred Heart Hospital is open and 'operating'. This is a small hospital with a big heart!
The Downtown Redevelopment Group continues to polish the downtown area, creating a quaint shopping and dining area in the heart of the CITY of PORT ST. JOE.
BEACH REAL ESTATE opportunities are everywhere in this area. BEACH FRONT, BAY FRONT AND INTER-COASTAL WATERWAY are just a few. This is an untouched paradise!
As an active member and director of many of the local arts and economic development organizations in Gulf County I am able to keep my finger on the pulse of what is being planned in this area...let me keep you informed also...It is very exciting!
- Natalie